Бренды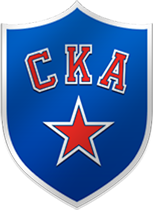 SKA HOCKEY CLUB
The SKA ice hockey team was formed in 1946.
It participates in the top level of the national championship since the season of 1946/47, being:
2017
Russian
championship
winner
2015, 2017
Two-time
winner
of the Gagarin Cup
2013
Continent
Cup winner
1970, 1971,
1977, 2010
Four-time
winner
of the Spengler Cup
The only representative of St. Petersburg in the Continental Hockey League.
READY TO COOPERATE?
To become a licensee, i.e. get the right to use one or more sports brands for your products, advertising campaigns or services, you can contact the licensing department of the "SPORTCONCEPT" company