IIHF Ice Hockey World Championship partners up with SportConcept as new official merchandiser
#Distribution
#Merchandising
#Partnership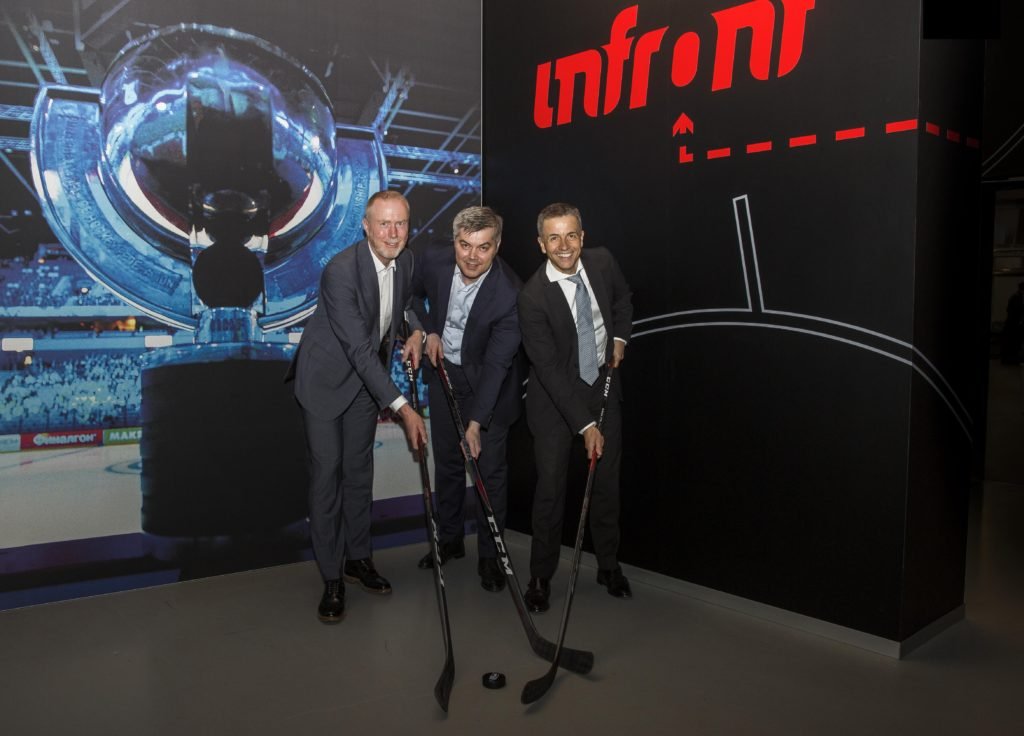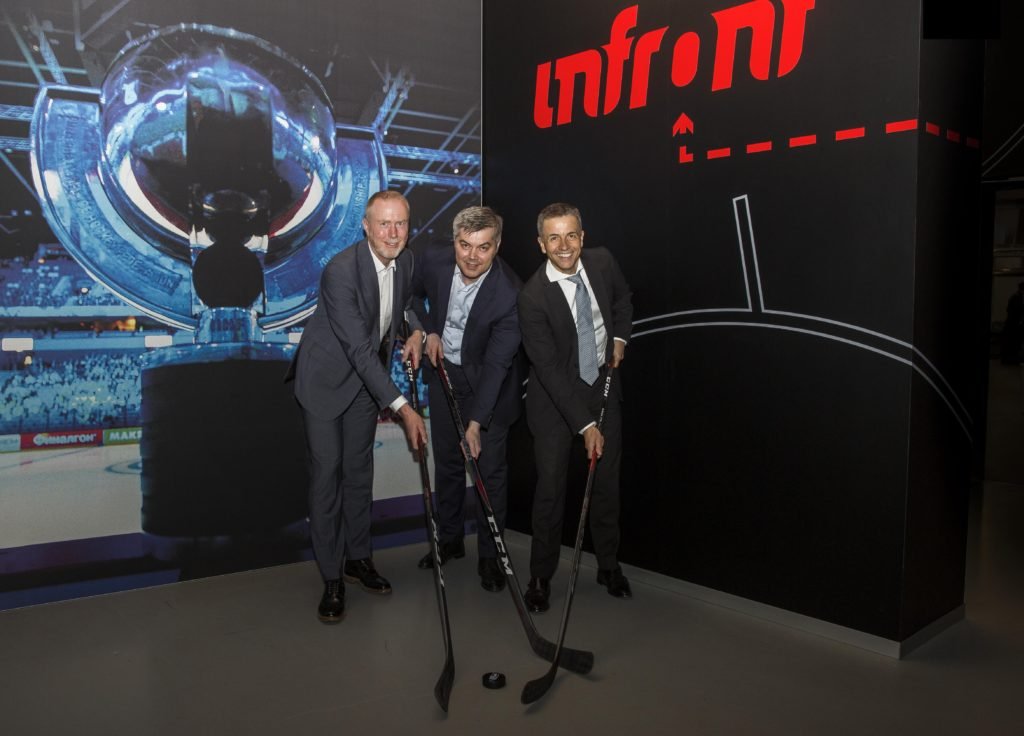 Moscow-based company inks three-year contract starting at 2019 tournament
Copenhagen, Denmark, – The IIHF Ice Hockey World Championship will have a new official merchandise partner from 2019, following the signing of a three-year deal with SportConcept.
The contract – negotiated by Infront, the exclusive media and marketing partner of the IIHF Ice Hockey World Championship – will see SportConcept provide all merchandise for the biggest annual global winter sport event.
The company is already an established player in the sports market, providing uniforms and equipment to various Sports Federations and Clubs covering many types of sport.
In hockey, Sportconcept works with the Kontinental Hockey League clubs and the Russian Ice Hockey Federation ("RIHF"). As RIHF's official merchandise partner, SportConcept produces and distributes the world-famous hockey brand, Red Machine.
SportConcept's key advantage is its successful development of its own manufacturers in Russia.
The new contract is being formally announced at the 2018 IIHF Ice Hockey World Championship, currently taking place in Copenhagen and Herning, Denmark. Commenting on the new deal, Bruno Marty – Head of Winter Sports at Infront – took the opportunity to highlight the potential of the new partnership.
"Over the last few years we have significantly expanded the licensed merchandise for the IIHF Ice Hockey World Championship in close cooperation with the IIHF. In a rather short time, we have come a long way. SportConcept gave us a clear vision on how we can evolve our offering together and lead the increasingly important merchandise sector to new heights. This ensures that the hundreds of thousands of fans attending the tournament on site to follow the event are able to take home commemorative souvenirs and high-quality merchandise. After careful evaluation by both Infront and the IIHF, we decided this was the right partnership for the coming years."
SportConcept takes over from current merchandise partner "NeH" (Orebrö/Sweden), holding the rights since 2011 for the past seven events.
Over 200 items for fans
From 2019, fans will be able to choose from hundreds of different IIHF Ice Hockey World Championship items to help highlight their passion for the tournament and its teams. Each venue will include large merchandise tents in the outside fan-villages as well as a number of shops inside the arenas to browse in.
"SportConcept takes its partnerships seriously, so we are delighted that the IIHF has put its trust in us as a partner for the IIHF Ice Hockey World Championship," said the company's Chief Executive Eduard Sinelnikov. "We are proud that our proposal stood out from the rest – it's an important milestone not only for SportConcept but also for the Russian market. It is an important milestone for two reasons. Not only are we strengthening our position within the Russian market, but also on a global scale. Our work is driven by our genuine passion for hockey. We love this sport and we cannot wait to offer a whole range of items which allow others to show their love for it, and for the IIHF Ice Hockey World Championship."
Added René Fasel, President of the IIHF: "It is a pleasure to welcome SportConcept as a partner. We know they will continue to grow the already-booming merchandise business of the IIHF Ice Hockey World Championship, and that they will find exciting new ways for fans to show their allegiance to the teams and the competition."
The 2018 IIHF Ice Hockey World Championship runs from 4 May to 20 May. In 2019, the Championship will take place in Slovakia (Bratislava and Kosice), in 2020 Switzerland (Zurich and Lausanne) and in 2021 Belarus and Latvia (Minsk and Riga).
SportConcept will be the merchandise provider for all three tournaments.
The competition regularly attracts between 450,000 to 750,000 spectators to games depending on arena capacities, and over one billion people worldwide follow the action on television.
About SportConcept
SportConcept is a full-service marketing agency specialising in the sports market, providing its services in Russia, Kazakhstan, Belarus and China. The company has been successfully developing in several areas, such as merchandising (assortment design, managing production, offline and online retail), own Manufacturing Development Program, sporting goods distribution, marketing activities (digital projects, sponsorship and licensing), sports arena management and construction, event management and consulting.
About Infront
Infront is a leading sports marketing company managing a comprehensive portfolio of top properties. Infront covers all aspects of successful sporting events, including the distribution of media rights, sponsorship, media production, event operation and digital solutions. Headquartered in Zug, Switzerland, Infront has a team of more than 1,000 staff working from over 40 offices across more than 13 countries, delivering 4,100 event days of top class sport around the world every year. In 2015, Infront was integrated into Wanda Sports Group, part of Chinese conglomerate Dalian Wanda Group.